Music artist website landing page
Date: 2018
Client: BriefBox.me self initiated project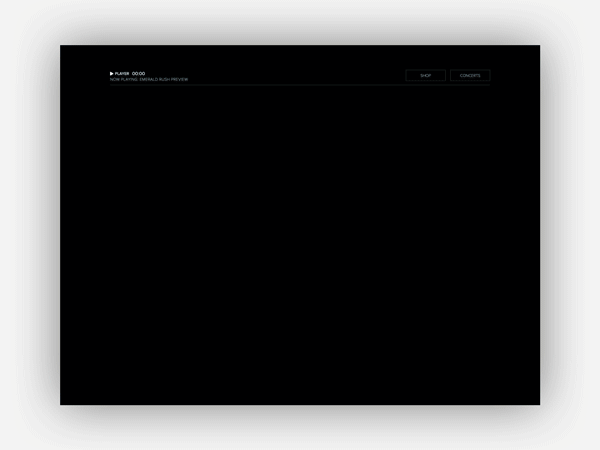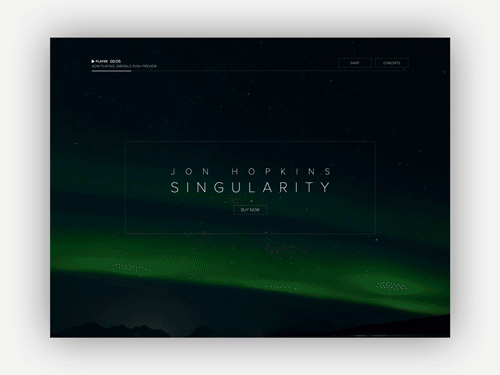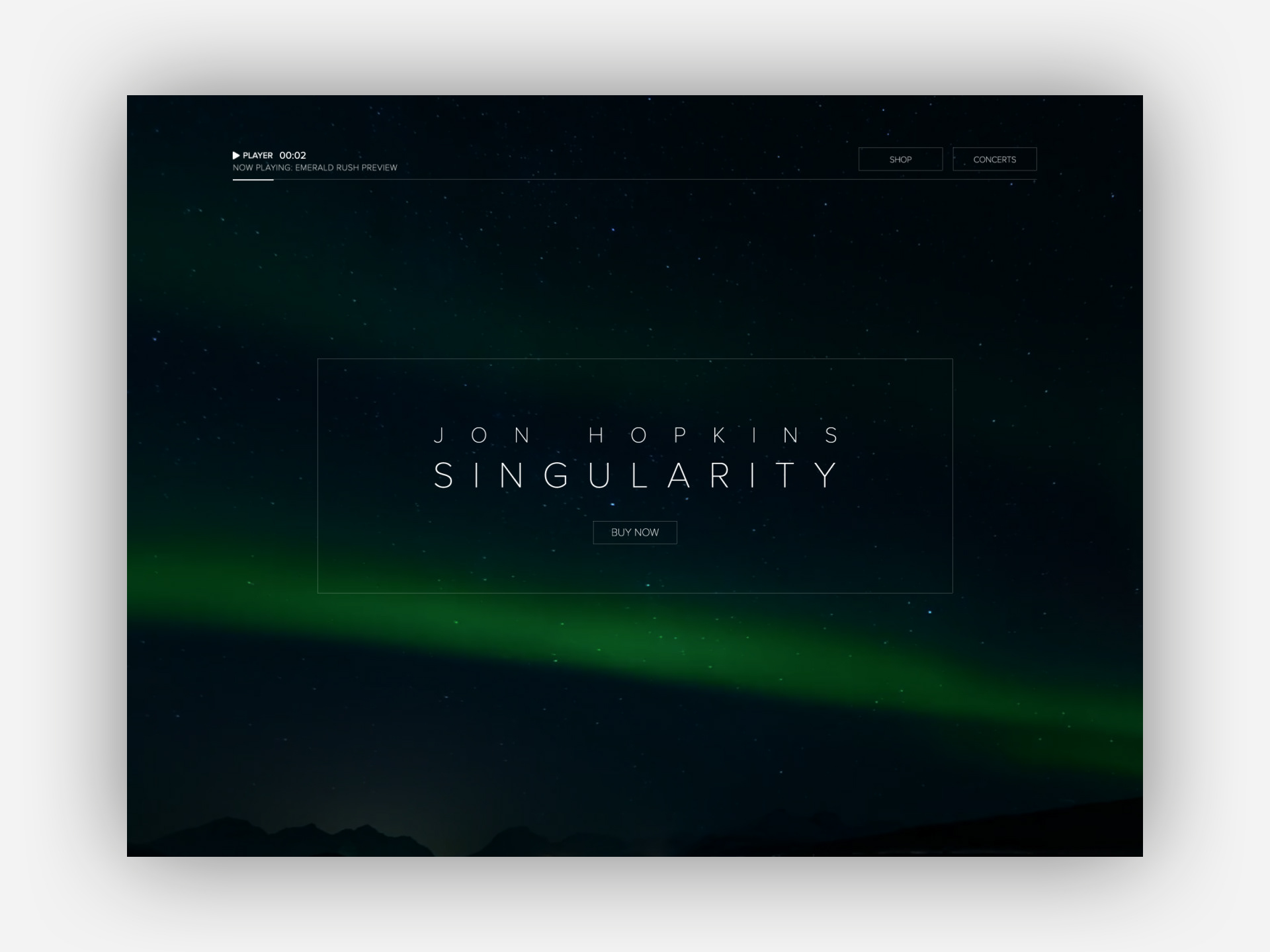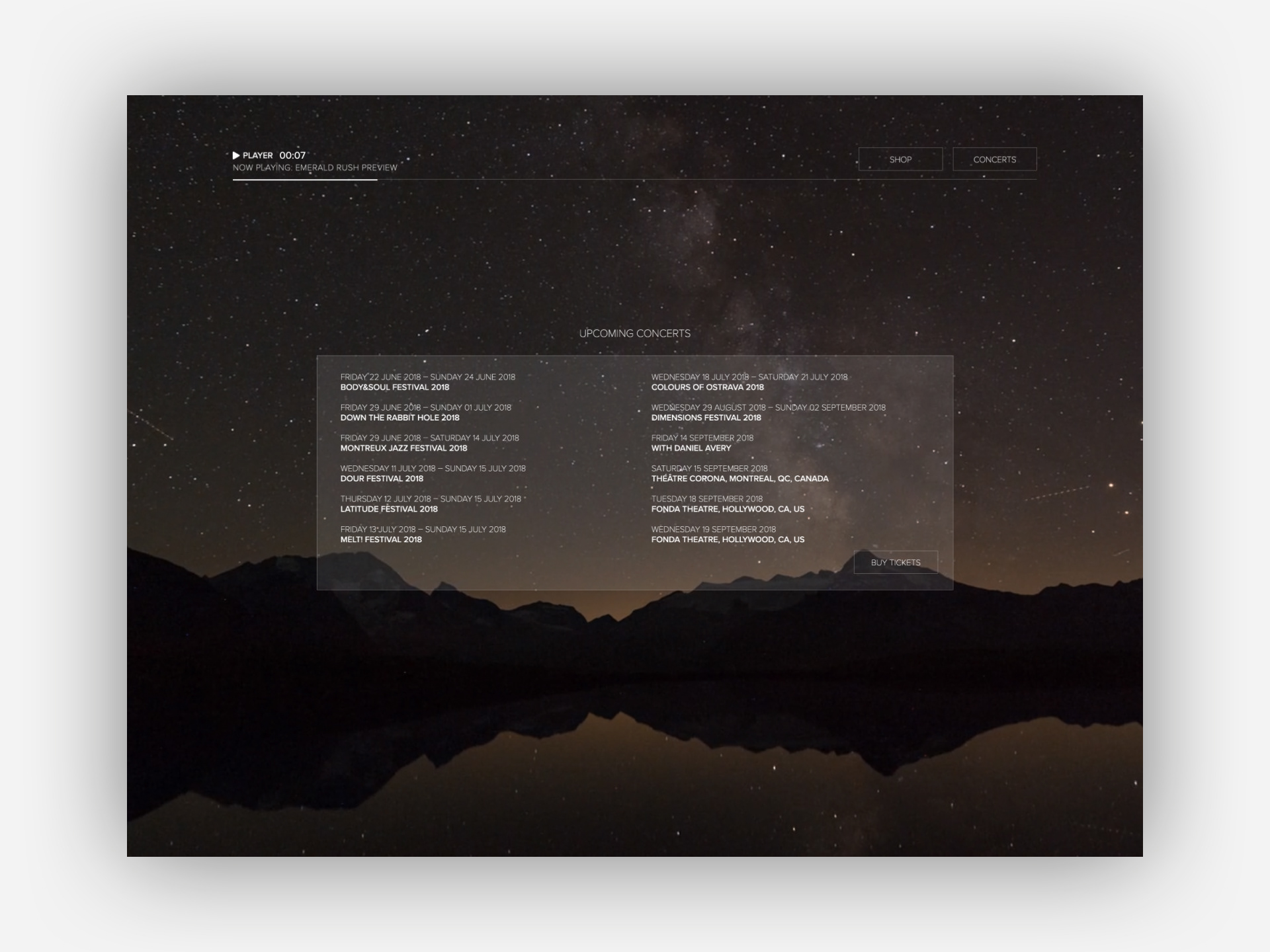 As a personal portfolio project, in order to better acquaint myself with After Effects UI animation abilities, I undertook a quick-fire brief from BriefBox.me
The brief was to create the landing page for a musician's website.
Using Adobe After Effects I animated multiple UI elements to create a lightweight, minimal design. The concept puts emphasis on the new album released by Job Hopkins, using time-lapse video which is in the style of the musician's brand. 
The concept includes a music player with an animated progress bar and timer.